Library
There are two libraries at Davenant Foundation School; The Arter Library and the Sixth Form Library. The libraries are managed by Miss A McComb and library assistants, Mrs L Fish and Mrs H Jordan, who advise and provide all members of the school with books, for information and leisure, for all abilities and ages.
The libraries are involved with promoting national literacy, cultural and sporting events, and supports the curriculum with a range of lively displays. In addition, The Arter Library hosts several themed weeks across the year, including Roald Dahl Week in September and Shakespeare Week every spring.
Study skills are the key to accessing and using the library. All students take part in an induction programme which develops independent study skills. Individual pupils, small group or whole classes can also use the Library for research throughout the day as the need arises.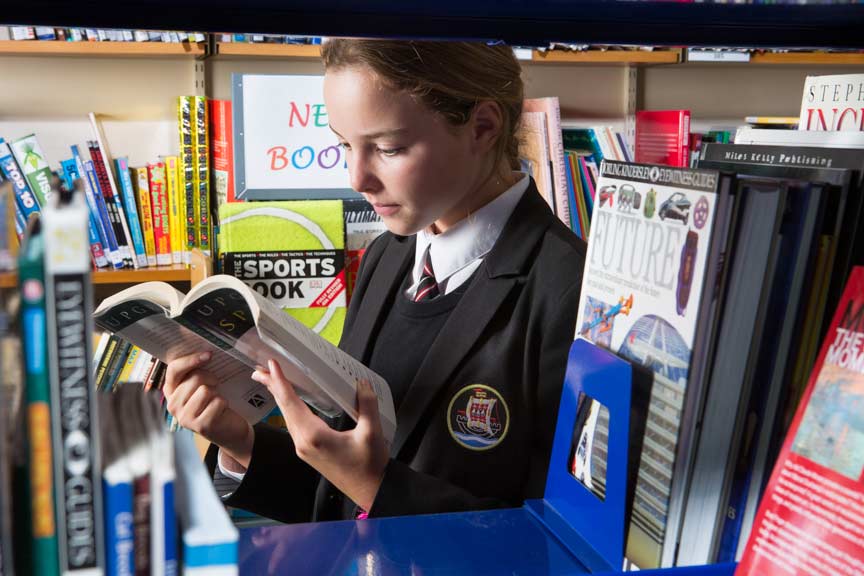 "A library is a house of hope. It's a place that where we all, whatever our situation, can feed our ideas and develop our dreams."

Doug Wilhel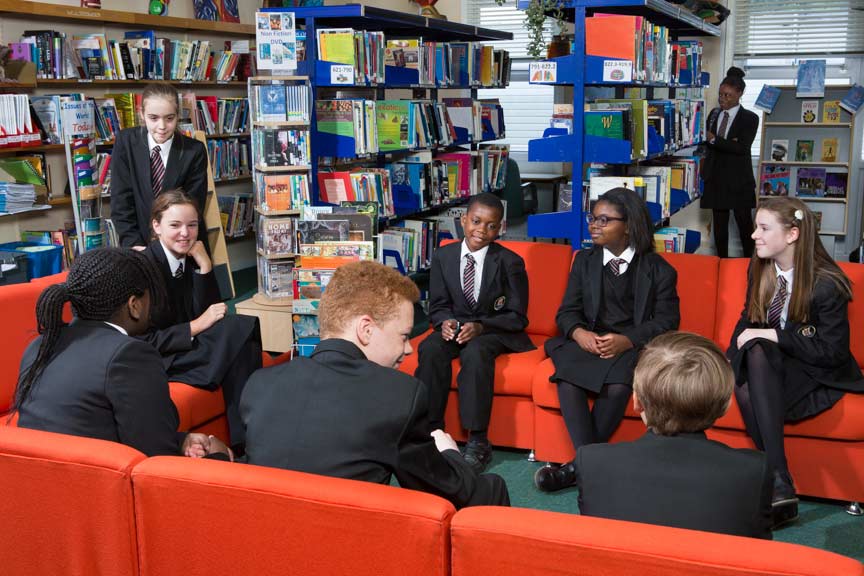 As well as a collection of approximately 13,500 resources, the libraries provide newspapers, a wide range of periodicals, CDs and DVDs. The school libraries are also home to approximately eighty computers/laptops, which are available to students during our opening hours.
All of the resources in the Library are all catalogued in the library management software, called Eclipse.
Students can access this software anywhere and at any time with a free app. Eclipse encourages students to be independent learners, and allows them to leave book reviews for other students.
Opening Times
| The Arter Library | |
| --- | --- |
| Monday | 8.15am - 4.15pm |
| Tuesday | 8.15am - 4.15pm |
| Wednesday | 8.15am – 1.20pm |
| Thursday | 8.15am - 4.15pm |
| Friday | 8.15am to 3.45pm |
| Sixth Form Resource Centre | |
| --- | --- |
| Monday to Friday | 9.00am to 3.30pm |
Library Staff
Librarian
Miss McComb
Library Assistants

Mrs Fish
Mrs Jordan