Food
The food department aims to teach pupils;
Food safety and hygiene
Diet and Nutrition
Practical Cooking Skills
Food Science
Food Provenance and Choice
Learning how to cook is a crucial life skill that enables students to feed themselves and others affordably and well, now and in later life. Along with building their interest, passion and confidence in a future career in the food industry.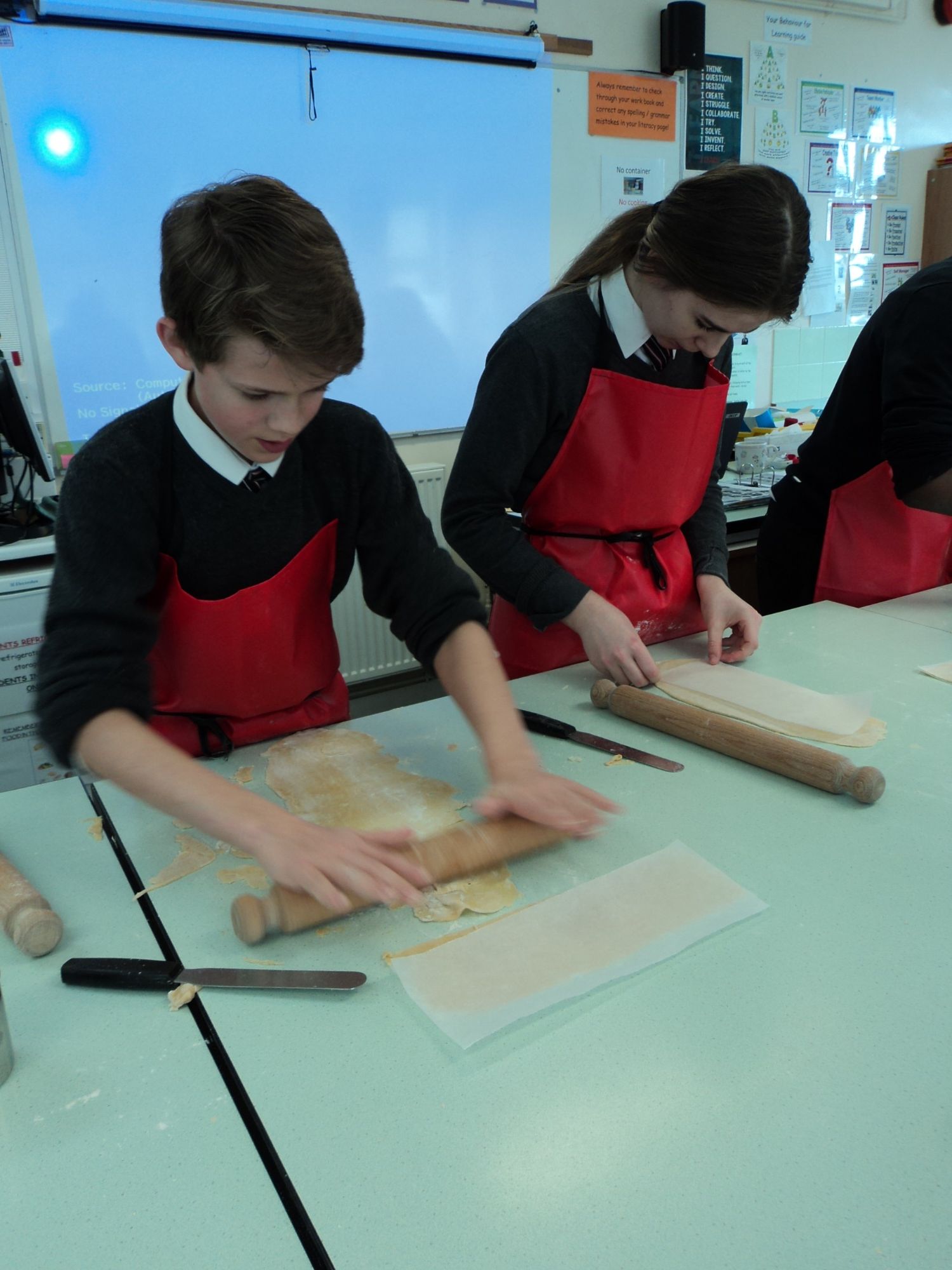 KEY STAGE 3
During Years 7-9 the following topics are taught:
Year 7

Year 8

Year 9

Basic food hygiene and safety.

The provenance of food.

Building practical skills

How to evaluate, using awareness
of taste, texture and smell.

Building knowledge and practical skills for GCSE.

The science of food
KEY STAGE 4
At GCSE students studying Food Preparation and Nutrition, follow EDUQAS WJEC specification.
This GCSE will equip students with the knowledge, understanding, skills and encouragement they need to cook. At the heart of the qualification, it focuses on practical cooking skills as well as giving students a strong understanding of nutrition as well as an understanding of the characteristics of food.
Year 10

Year 11

1. Food commodities

2. Principles of nutrition

3. Diet and good health

4. The science of food

5. Where food comes from

6. Cooking and food preparation

These topics are continued into year 11.

6. Cooking and food preparation

The exam is sat at the end of the course.
For more detailed information about the course content and assessment requirements, please refer to the examination board website:
http://eduqas.co.uk/qualifications/food-preparation-and-nutrition/index.html#qualSearch
USEFUL WEBSITES