A Level Results 2017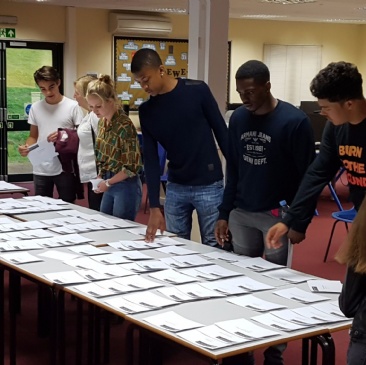 Another outstanding set of results at Davenant Sixth Form with 99% pass rate with 51% of all A' Level exams being graded at A*-B. 23% of Grades were A* or A.
These results are a reflection of the hard work of students combined with the outstanding sixth form teaching at Davenant. We are very proud of our students and wish them all the best for their futures.
Some exceptional results were achieved including Mitchell Lee gaining 4 A* grades and will be reading Physics at Manchester University. Rachel Crossland was awarded 3 A* grades and is reading History at Kent University whilst Head Girl Christy Gilbert achieved two A*s and an A grade and will be reading Drama and English at Birmingham University. This is just a selection of the 15 students who achieved at least 3 A*-A grades.
The vast majority of students were accepted at their first choice University which included 5 students taking medicine and veterinary science.
Kate Fisher, Head of Davenant Sixth Form said " The support and opportunities students receive here has helped them fulfil their full potential, they were a delightful year group and I couldn't be happier with what they have achieved."