Textiles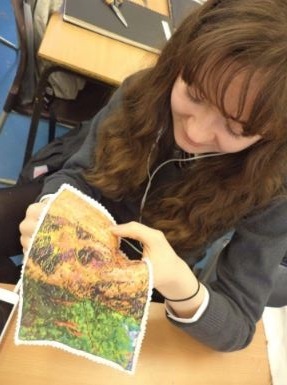 Textiles play a vital role in almost all our daily lives and in applications we encounter every day but do not realise or even know it.
The departments aim is to show students how relevant Textiles is as a subject today. To look at the opportunities of a career in this field as a craft maker or fashion/ interior designer.
We work practically starting with a design need, developing ideas through drawing, taking inspiration from textile artists leading to different outcomes.
https://twitter.com/DavenantTex
"I love the ability to work with so many variations of techniques and being exposed to the creative world from a different viewpoint. Textiles has allowed me to find my individual path combining traditional and modern ideas enriching my own work."

Year 10 Student