Careers
Our Careers, Education, Information, Advice and Guidance (CEIAG) programme is overseen by our Careers Leader - Mrs C Whetham (ext 347 or email charlotte.whetham@davenant.org.uk), and is designed to meet the needs of all our students. It is differentiated, personalised and appropriate to the students' stages of career learning, planning and development.
Our programme is developed in consideration of the CDI (Career Development Institute) framework and the Gatsby benchmarks and has three aims:
Self-development: to enable students to understand themselves and to develop their capabilities
Careers exploration: to allow students to investigate careers and opportunities
Career management: to enable students to implement their career plans
The school regularly assesses the impact of the careers programme on students through formal and informal assessments from students, parents, employers and staff. This could be via feedback surveys, destination data, attendance monitoring, pastoral support feedback and continuous improvement review.
Through external moderation, our programme has received the Recognition of Quality (in Careers) Award and allowed us to meet the national Quality in Careers Standard.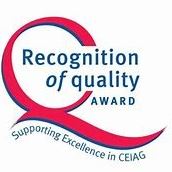 Please refer to the Careers Programme page and CEIAG policy for details of our programme. The policy and careers programme is reviewed and updated annually. The date of the next review is July 2019.
For further information about our careers and work related programme please contact: Mrs C Whetham, Careers Leader on ext 347 or email charlotte.whetham@davenant.org.uk