Performing Arts News
DNA a play by Dennis Kelly PERFORMED BY GCSE DRAMA STUDENTS
Amongst the darkness of an unnamed wood, a lawless gang are trying to bury a dark secret. The group need someone to take charge, but who can they trust? Who do they follow? While lies spiral and tension mounts, everyday adolescence twists and turns into an anarchic game of survival.
THURSDAY 28TH NOVEMBER 2019
SCHOOL HALL 6.30PM
TICKETS @ £5 Adults/ £3 Concessions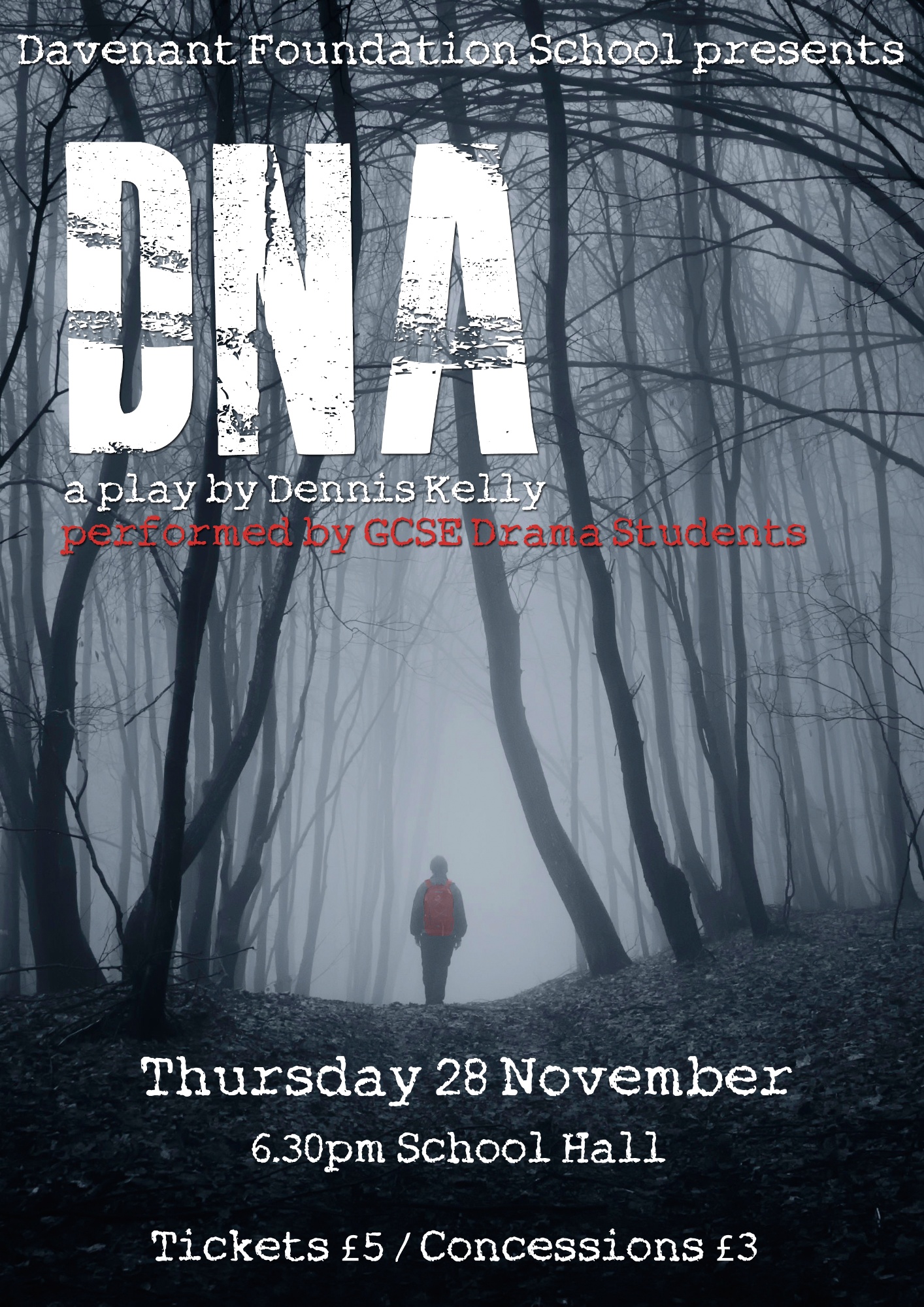 No blog posts have been added to this category yet.